Dragon Boat Festival
and
Lulu Lobster Boat Tour Fundraiser Event
端午迎中夏 龙舟戏西洋

Friday, June 14, 4:30 PM Downtown Bar Harbor
Lulu Lobster Boat dock, Harborside Hotel & Marina
 
On the Land:
Come join us in celebrating the Chinese Dragon Boat Holiday.
On the dock of Lulu Lobster Boat we'll learn the story and meaning of the Festival and enjoy various cultural activities. Everybody's welcome, free of charge. 4:30 to 7 PM

On the Water:
2-Hour ocean cruise on the Lulu Lobster tour boat. Enjoy Captain John's entertaining and informative style as he explains how lobster fishing is done, along with seal watching, sightseeing.
Tickets $30.00 per person. (100% benefit to Maine-China Network) Boat leaves at 5 PM


登上露露龙虾游船,伴随着约翰船长风趣的讲解,享受缅因海岸上的初夏风景,看海豹、观灯塔,开始浪漫的周末

Order tickets by phone 207-963-2341

We'll continue the celebration with evening dining at China Joy Restaurant, for a special 7 PM Festival Buffet, discounted to $8.50 for Festival participants (with voucher), featuring special holiday traditional snacks and dishes.
Order tickets by phone 207-963-2341

Please visit our web site www.mainechina.org for more information
Learn more about Lulu Lobster Boat at www.lululobsterboat.com
Dragon Boat Festival
Information
Order tickets by phone

207-963-2341

---
Sincere Thank you to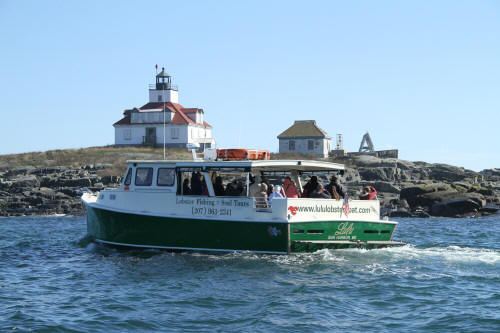 and
China Joy -金喜

---